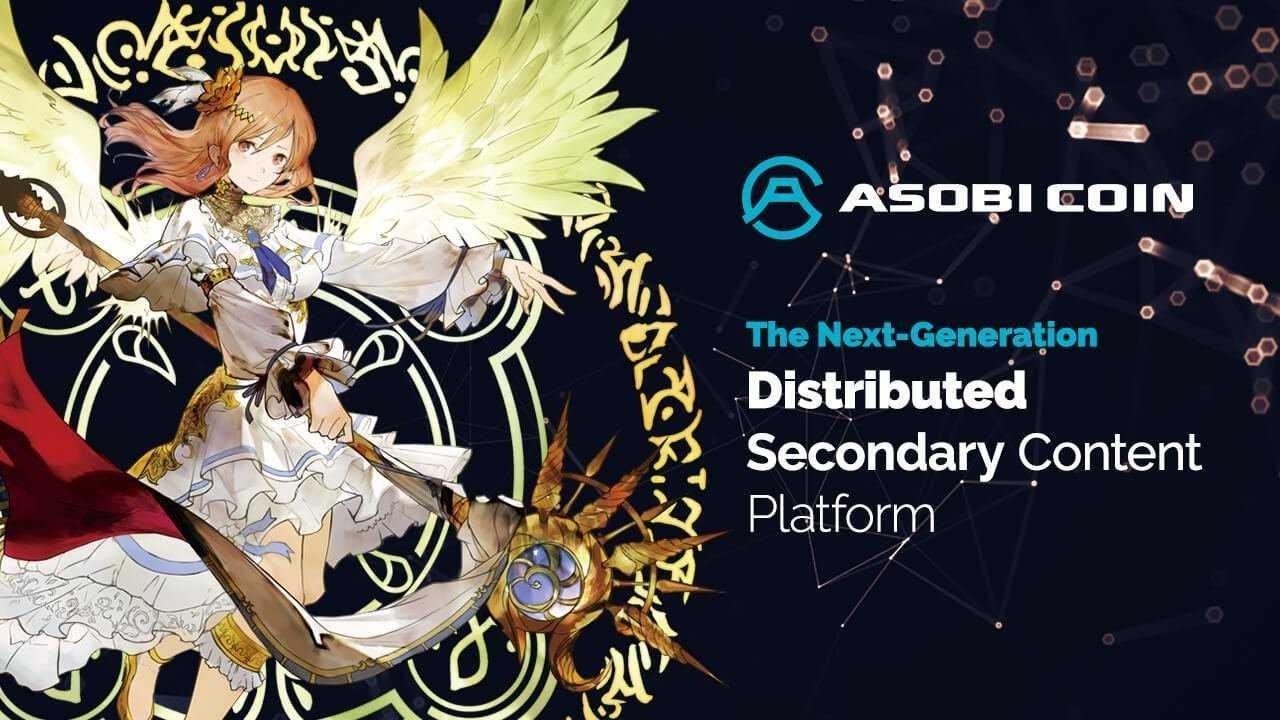 Asobi is the very first platform where second items are distributed and it has 3 partner company in the world where 1 is located is in japan with most number of employees and its capital is nearly 4.8 million, Second one is located in China Shanghai Xiaoyou network technology with only 80 employees and capital is about 10 million and 3rd partner is quantum Games Inc. located in Taiwan which is 10 employees and 13 million dollar is its capital. Well ASOBI has total number of 600 employees all in total. It has won 2 awards which are top developer Award and grand prix division Award.
People buy items online which are digital and later after use they can't sell them so ASOBI has made great opportunity for the users who are not using the items anymore can sell them on ASOBI online. Items like E books, music, games items like weapons and skin or dress etc. these items people can sell and convert into crypto currency.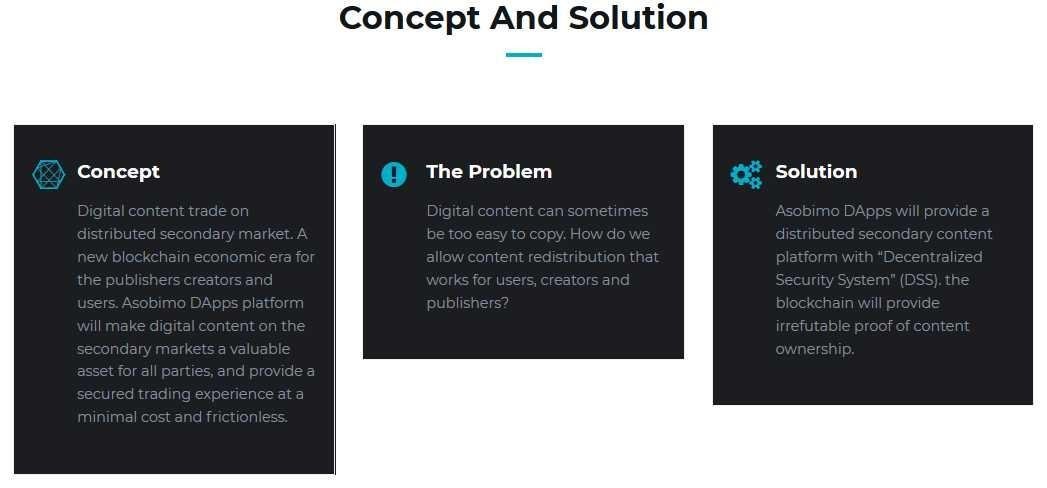 CROWDSALE AND FURTHER DEVELOPMENT OF THE PROJECT
The launch of an electronic wallet for the safe storage of tokens is scheduled for December 2018, the service will be adapted to games of other manufacturers. Gamers are offered a Naga Virtual platform for the safe storage of game assets (for instance, units of experience, characters). The launch of tools for the exchange of digital books and comic books will take place in March 2019, it will be possible to share music, films and even tickets on ASOBI by June.
The team produced 16.5 billion ABX tokens at a price of 1 JPY (about 1 cents), it is planned to collect up to 5.5 billion JPY. The soft cap of the project (550 million JPY) has already been achieved. Half of the released tokens will be implemented during the ICO, 20% will pass to project advisers, 10% will constitute a reserve fund, the remaining 20% will be divided between Bounty and AirDrop.
Half of the funds raised will be spent on development, 30% will be spent on promotion, 10% will go to the reserve fund, and the remaining 10% will be invested in the development and legal support of business.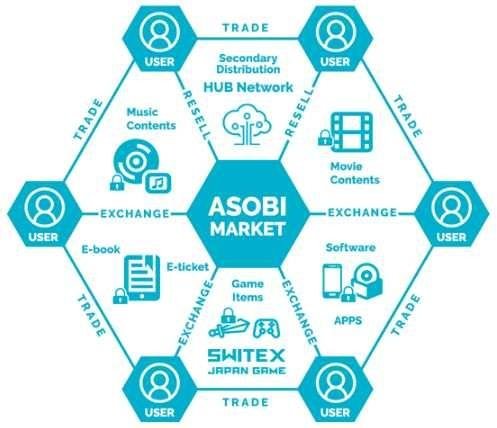 TEAM
Katsunori Kondo he is the Co founder and CEO of the ASOBI coin and he has graduated from Kobe university and he is also an entrepreneur.
Yuusuke Haibara he is also the CO founder and Chief financial officer and was in charge of business development and he is worked for international sales and department launch.
Hidemi oshimo he is also the co-founder and Chief information officer of ASOBI and he has 15 years of experience on electronics and also handled mobile related company.
Jonggu Na he is the also the Co- founder and Chief operating officer of ASOBI and he also has 15 years of experience about e commerce and he has worked for mobile games and also worked for DeNA.
Masaya Murai is also the Co founder and Chief marketing officer at ASOBI, he has worked for mobile related company and he is incharge of marketing in ASOBI.
Sean Katsu is also the co founder and chief Compliance officer at ASOBI, he has worked as sales manager and also worked for Yahoo In japan.
ROADMAP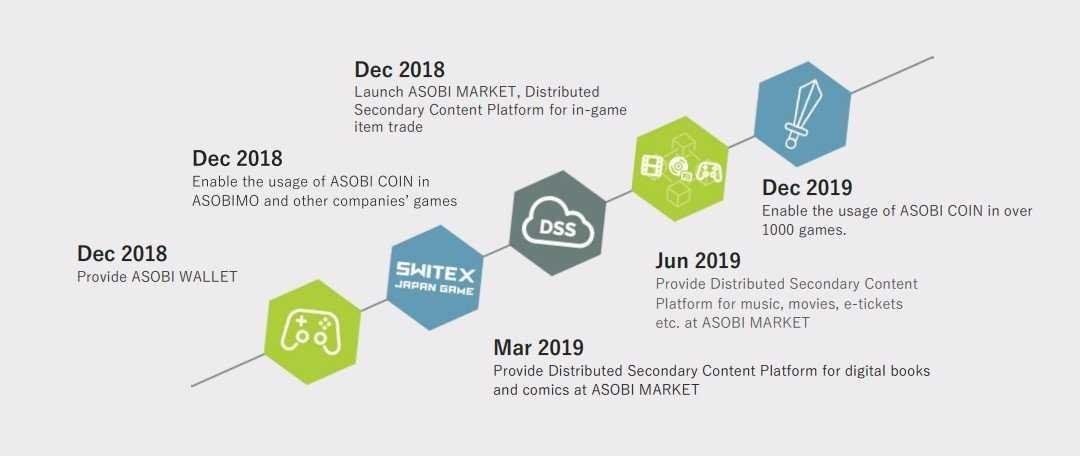 ICO and Token information :
Token: ABX
Platform: Ethereum
Token Price: 0.01 USD
Token for sale: 8,250,000,000 ABX (50%)
Token supply: 16,500,000,000 ABX
Soft cap: 5,000,000 USD
Hard cap: 50,000,000 USD
Accepting: ETH, BTC, BCH
Restricted countries: China, United States of America
Refer to the links bellow for more information :