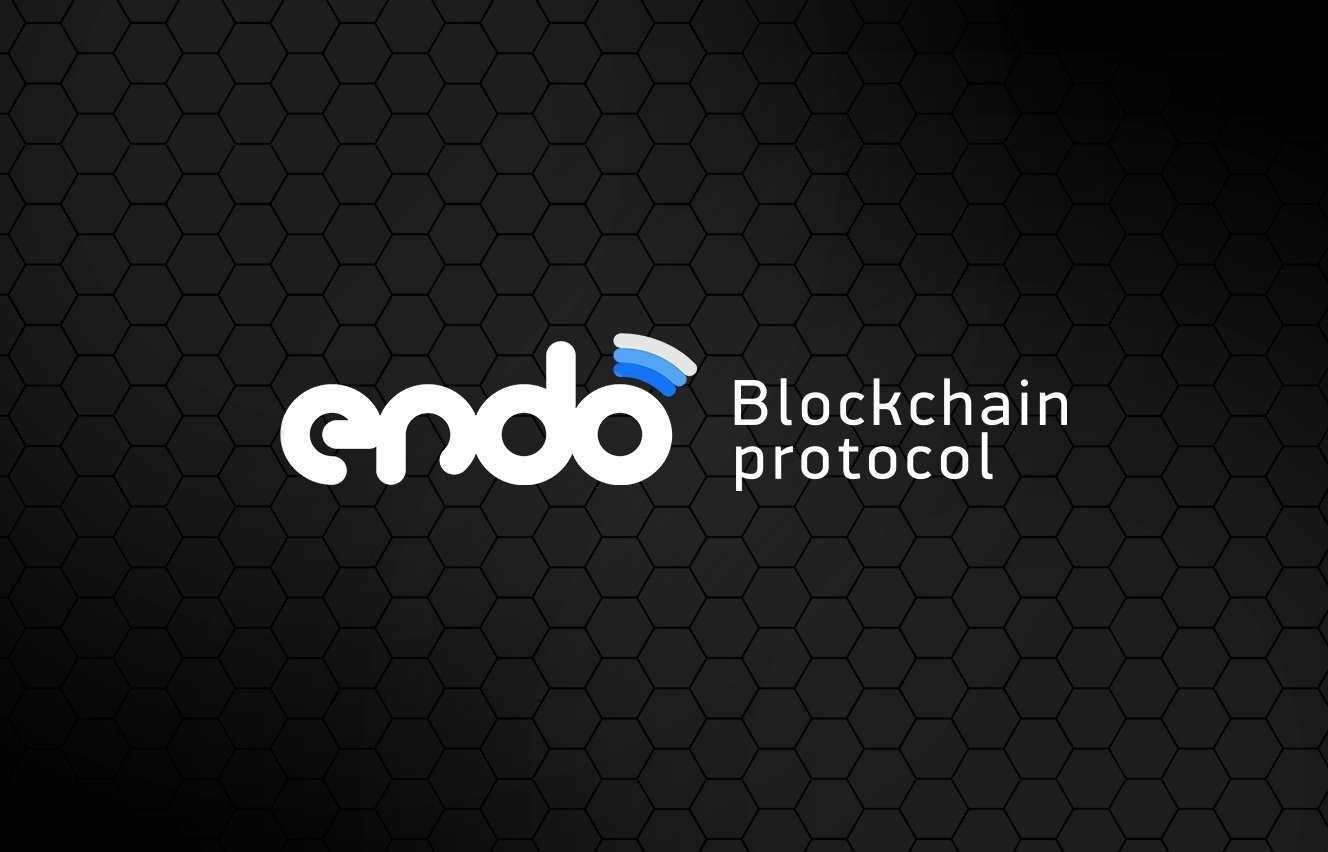 Hi guys i want you all to take your time and read through this content,it talks about a new project that no one will love be to miss. ENDO is simply defined as a blockchain platform that creates a decentralized environment for verified data. Both humans and robots can access the data on the ENDO ecosystem remotely in a safe way.Private and public Blockchain can also be created by using the Endo protocol. It allows one to assign access levels, the requirements for data exchange and protect data. With the applications of Endo protocol, paper documents can be converted into digital ones. It's easier to check a person's identity via his/her digital certificate. With the ENDO protocol,everyone will be able to create there own apps in time to come.
The Endo protocol allow users to build private and public Blockchain, configure levels of access to information, the conditions for data exchange between organizations, and also depersonalize and protect data.
Using the ENDO protocol, there are applications that allow users to transfer paper documents with ink signatures to digital ones; Endo protocol users will also be able to receive a digital certificate of their various identity. Starting from the beginning of 2019,everyone will be able to create their own applications on the Endo Protocol.
The ENDO Ecosystem allows organizations and users to take part in the information exchange process and make use of the services with the ENDO token.
All ENDO applications and products have one major goal which is to provide a single, secure and certified environment for any form of data.
One will be able to manage personal, corporate, and public information about awards, achievements, indicators, transactions, and lots of othere in the ENDO platform. Endo platform also provides secure access to store information to third parties.
The ENDO Protocol is a set of rules, algorithms, and business process logic that describes how subsystems interact among themselves. The system regulates the overall interaction and communication between network units and allows them to interact securely and to also transfer data among themselves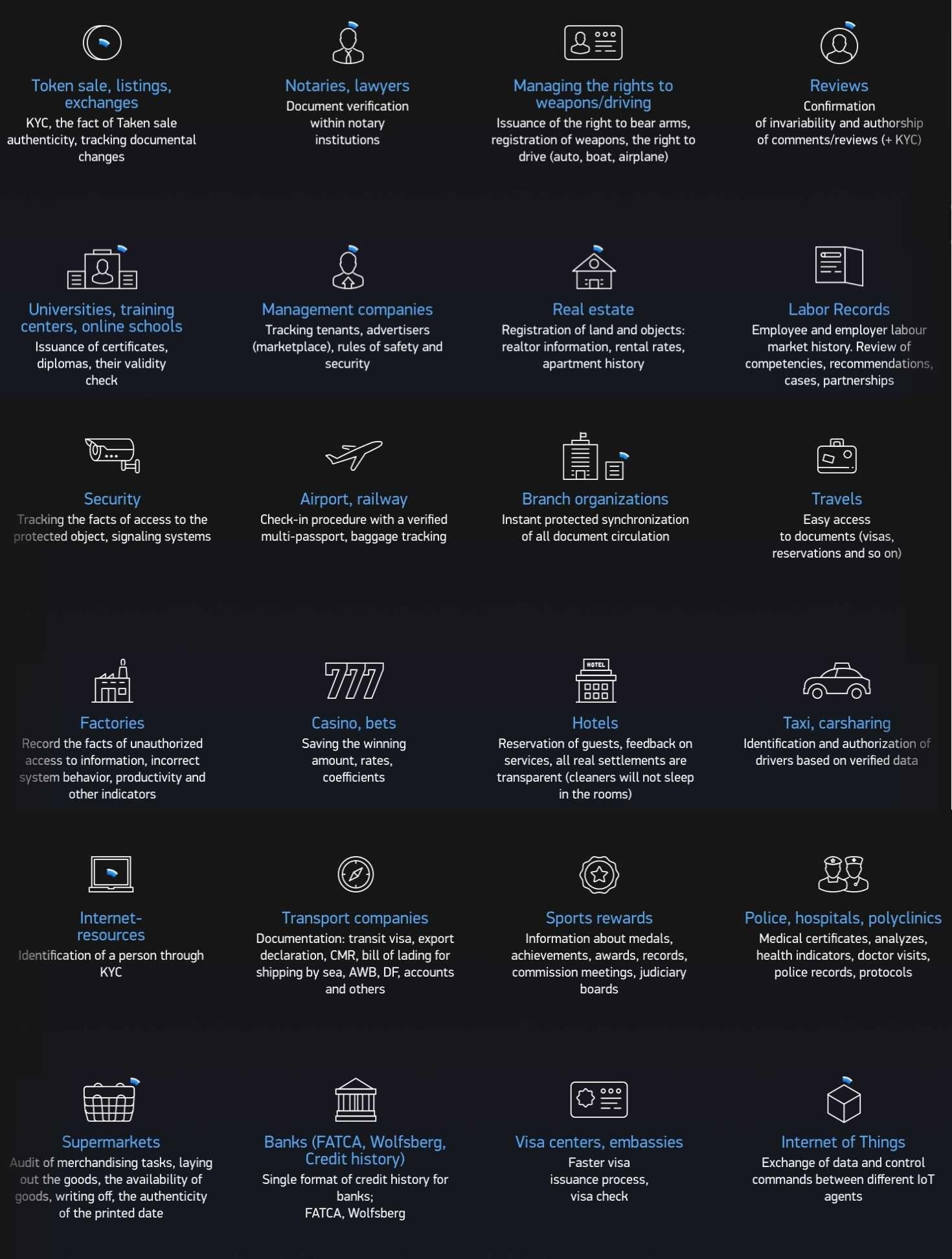 FIVE INTERCONNECTED LAYERS OF ENDO
1: The first layer, which is in the center, is the platform, its functions include the logic of the whole ecosystem;
2: The second layer is user applications developed in the ENDO ecosystem;
3: The third layer is the API, it gives ENDO the ability to integrate into other systems, such as the infrastructure of a public institution;
4: The fourth layer is the communication Protocol of the organoids of the entire ENDO system. This is an information standard of communication that provides autonomy of the system with respect to the outside world;
5: The fifth layer is a data storage system. External digital data drives (Dropbox, Google Drive, etc.) can be used as storage. The ENDO storage system provides verification of this data, eliminating the possibility of substitution.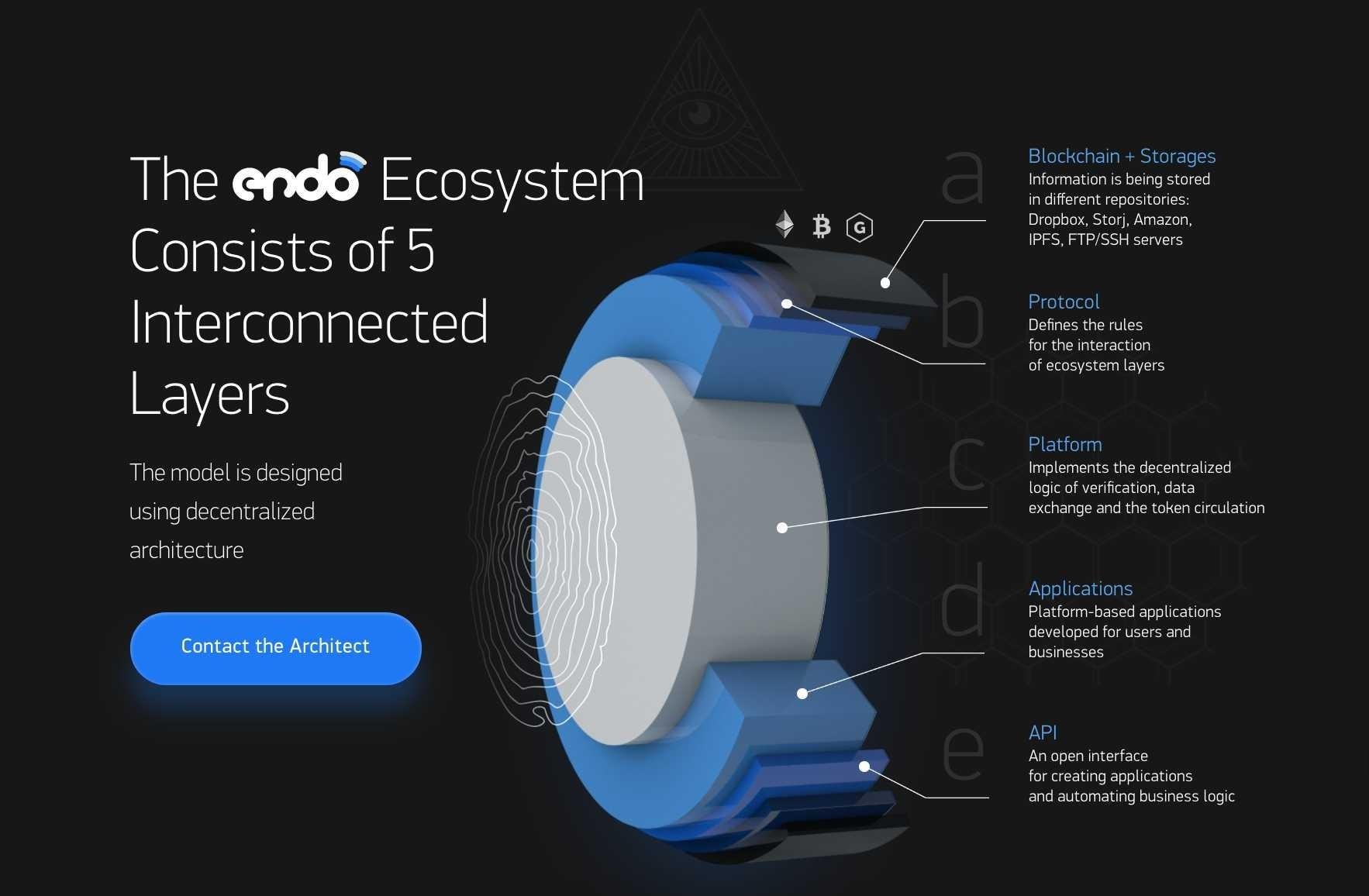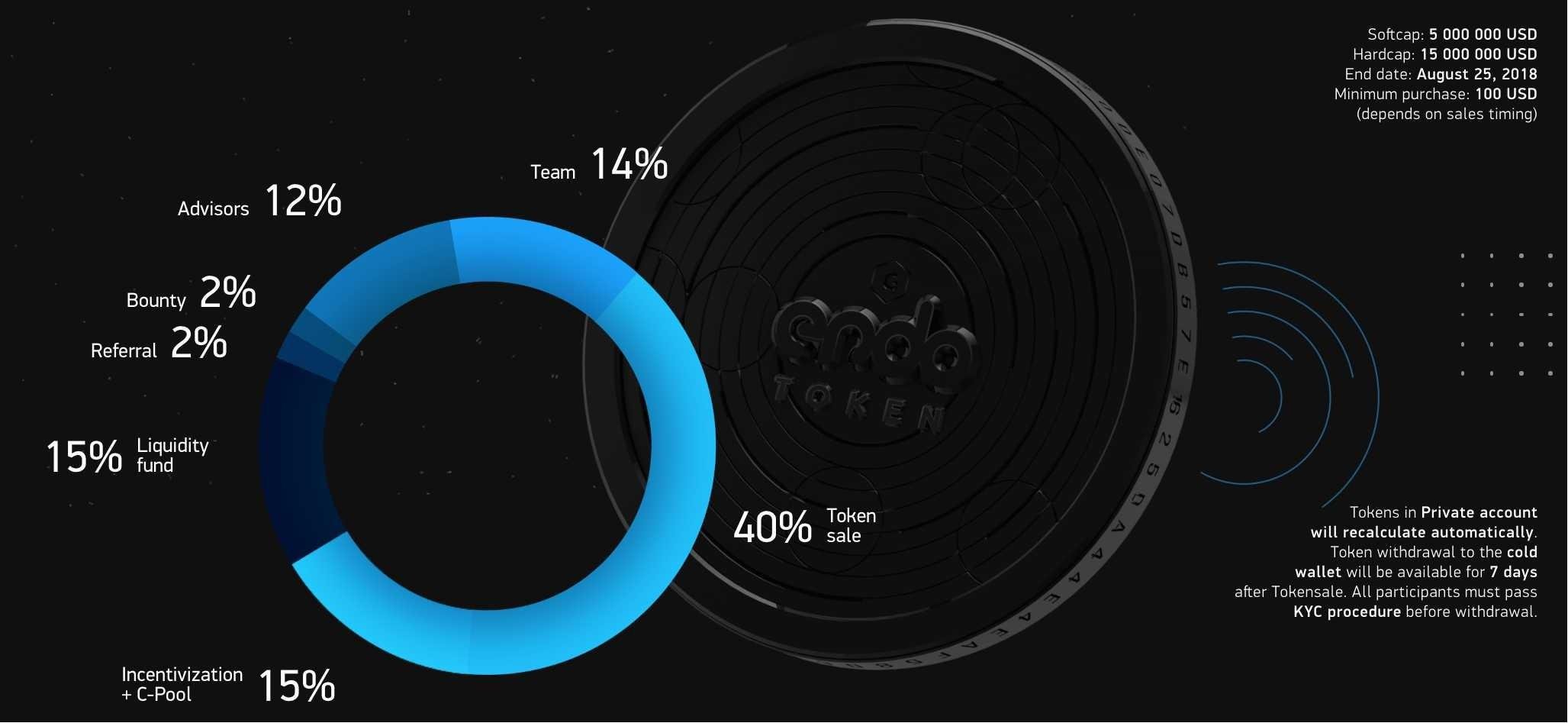 Token name: EToken (ET)
ICO completion: 25 August 2018
Investment entry threshold: $100
Min. investment: 300 USD
Accepting: BTC, ETH, LTC, FIAT
Distributed in ICO: 40%
Soft cap: 5,000,000 USD
Hard cap: 15,000,000 USD
For more information about this platform,you can check the links below: